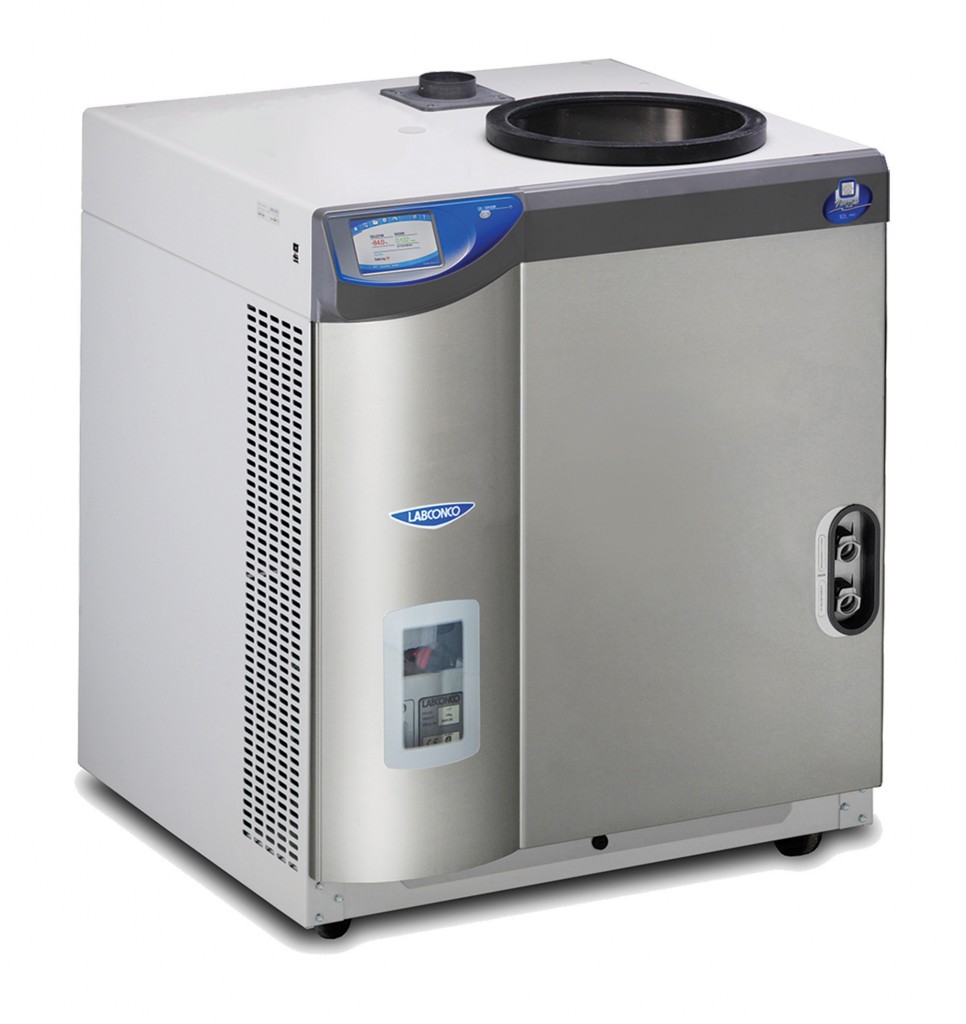 711212210
FreeZone 12 Liter -84C Console Freeze Dryer
LabConco Brand Product
Retail Price : $35,630.00
Our Low Price : $32,067.00


---
FreeZone 12 Liter Console Freeze Dryers are designed for lyophilizing moderate to large sample loads or numerous small container batches. The console features a front viewing window, interior space for a vacuum pump, and accommodation for a full size tray dryer such as the FreeZone Stoppering Tray Dryer pump and tray dryer sold separately .
The upright stainless steel collector coil holds 12 liters of ice before defrosting. Two 3/4 hp HCFC/CFC-free refrigeration systems cool the collector to -84° C -119° F , suitable for low eutectic point samples including acetonitrile.
Lyo-Works OS provides a real time display of collector temperature, vacuum level and optional End-Zone™ end point detection system, shown on a 5" full color, capacitive touch screen. Models with PTFE-coated collectors that can withstand corrosive compounds are available. Built-in options include purge valve and mini chamber.
Stay Connected
View Real-Time Sample Data
Get Consistent, High Quality Results
Make Challenging Samples Easy
Vacuum pump, drying accessory and freeze dry glassware if not bulk freeze drying are required not included .
Attributes
Region:U.S. and Canada, International
Collector Temperature:-84° C, -119° F
Conformance:CAN/CSA C22.2, UL
Ice Holding Capacity:12L
Options Included:Corrosion-Resistant Collector, Purge Valve, Mini Chamber
Plug Type:North America, 230V
Style:Console
Vacuum Pump Displacement Required:98 L/min or larger displacement
Specifications
Weight:370.0 lbs
Weight metric:167.8 kg
Dimensions:31.8" w x 29.6" d x 36.6" h
Dimensions metric:80.7 w x 75.1 d x 92.9 h cm
Electrical:230V, 60 Hz, 9A
---
Related Categories
See All :