Barnstead Nanopure Infinity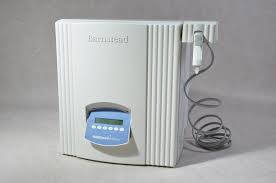 Barnstead has disconinued this system although we do still offer support parts and replacement filters.

Produces up to 3 pt./min. 1.5L/min. of water virtually free of any contamination. System provides for adsorption deionization UV oxidation and ultrafiltration. Automatic intermittent flush keeps impurities from forming on the ultrafilter surface. Water quality: pyrogen level <0.001EU/mL; TOC <2ppb; and bacterial level <0CFU/mL. Water has no detectable RNase DNase or DNA. With standard 10000MW ultrafilter; and dual-wavelength 185 and 254nm UV lamp.

More Info
Product Name
Retail Price
Our Price


More Info

Barnstead Nanopure Infinity Analytical Version

Catalog id : D8961

**DISCONTINUED** Filter are still available. For sensitive analytical procedures including atomic absorption. ICP and ICP/MS, IC, GC and high-wavelength HPCL. Produces up to 1.5L/min. of Type I water.
Replacment Filters
System Operating Manual
Other Comparable Units

$6,350.36
$0.00
No
Longer
Available


More Info

Barnstead Nanopure Infinity UV Laboratory Water System

Catalog id : D8971

**DISCONTINUED** Filter are still available. For critical applications requiring Type 1 water with less than 1ppb TOC. Perfect for HPLC and other low toc applications.
Replacement Filters
System Operating Manual
Other Comparable Systems

$8,889.55
$0.00
No
Longer
Available


More Info

Barnstead Nanopure Infinity Pyrogen Free UF Laboratory Water System

Catalog id : D8981

**DISCONTINUED** Filter are still available.

For critical applications requiring NCCLS TYPE 1 water with pyrogen removal using a 10k mol wt. Uf membrane.
Replacement Filters
System Operating Manual
Other Comparable Systems

$7,331.25
$0.00
No
Longer
Available


More Info

Barnstead Nanopure Infinity UV-UF Low Organic-Pyrogen Free Laboratory Water System

Catalog id : D8991

**DISCONTINUED** Filter are still available. For critical applications requiring 18.2 megohms water with pyrogen removal and less than 2 ppb TOC, 1.5 l.p.m. flow rate.
Replacement Filters
System Operating Manual
Other Comparable Units

$9,351.11
$0.00
No
Longer
Available



All Images are representative and may or may not be of actual product.



Tags : BARNSTEAD WATER | BARNSTEAD | NANOPURE | INFINITY

BARNSTEAD-WATER.COM content (C)2009-2023 APS Water Services Corporation - All rights reserved
Website Software - Multi-Website Content Manager - Wilson Web Engineering (C)2012-2023


Micro-Website is a trademark of Wilson Web Engineering

barnstead nanopure infinity
barnstead-water.com micro-website™
9/21/2023
6:16:02 PM




Google Apps
Barnstead Filters and Parts
---